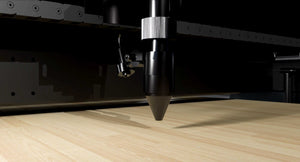 No matter your inquiry, we're ready to assist with your engraving needs!
SUPPORT@OMTECHLASER.COM
EMAIL OUR CUSTOMER SUPPORT TEAM
Whether you have a question about your order, shipping, warranty, or anything that does not require Laser Tech Support, our Customer Support Team is here to assist you.
+1 (949)438-4949
CALL OUR CUSTOMER & TECH SUPPORT TEAMS
A quick phone call can get you back on track with your laser engraving journey! Our U.S. Representatives are eager to help.
PLEASE NOTE: Our phone line is only for Customer Support and Technical Support inquiries. For sales assistance, please scroll down below...
For Potential Owners
Laser Engraver Sales Questions
From user guides to community resources to consultation calls, we can help you feel confident about starting your laser engraving journey!
LEARN MORE

NEED HELP WITH YOUR LASER MACHINE?
Struggling with laser cutter troubleshooting? Contact us by email, phone, or virtual assistance. Our team of laser tech specialists has a solution for any laser cutting problem.
EMAIL YOUR INQUIRY
Laser tech support via email is easier than ever! Read our how-to on what to include in your email, and we'll get you back on track much sooner!
LEARN MORE
GIVE US A CALL
We've got a U.S.-based Laser Tech Support Team eager to help! Give us a call to discuss your inquiry with one of our helpful representatives.
+1 (949)438-4949
BOOK A WEBCAM CALL
Our cutting-edge Virtual Technical Support service utilizes live video to bring our Laser Tech Specialists right into your workshop, leading to expert solutions!
BOOK TODAY
The OMTech Mission
WHAT WE REPRESENT
Serving thousands of laser businesses throughout the world, OMTech follows a consistent vision to help build the laser community and make quality laser engraving machines accessible to all.
LEARN MORE